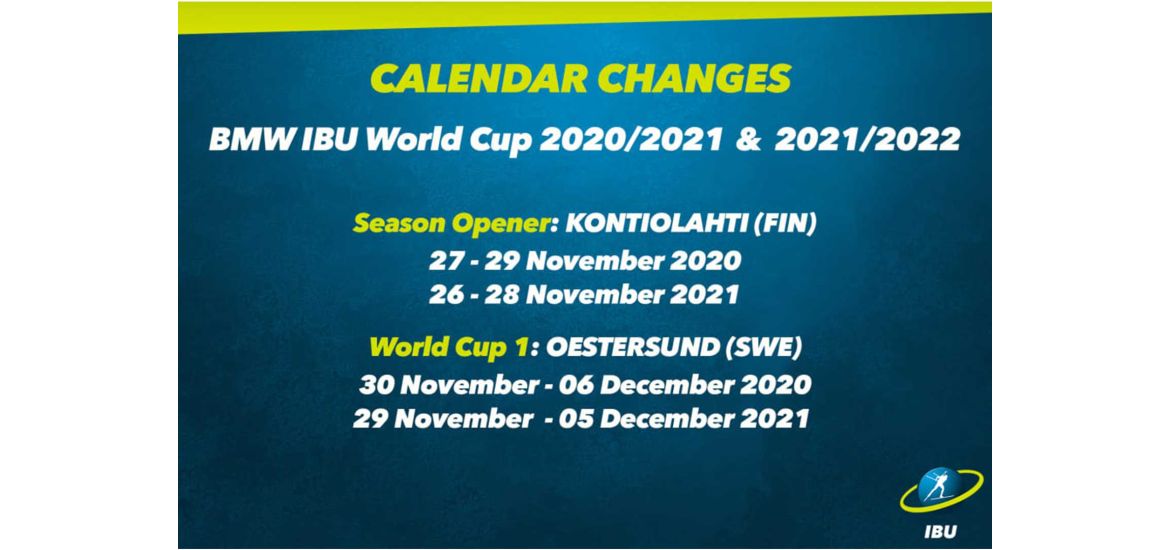 02.09.2019
Kontiolahti will host three World Cups
---
Kontiolahti will host BMW IBU World Cup for the next time in March 2020. Dates for the event are 9.-15.3.2020. Competition program includes sprints, pursuits and single mixed relay/mixed relay.
The International Biathlon Union's Executive Board approved a new approach to the Season Opening on their meeting 8.-9.6.2019. The first change to the opener will be made in seasons 2020/2021 and 2021/2022 when the actual opener will be held on a full weekend before the first World Cup. There will be World Cup and Nations Cup points as well as prize money awarded.
Kontiolahti will be hosting Season Opener on both seasons: 2020/2021 and 2021/2022.
We are releasing new web pages on summer 2019 and there will be more information about upcoming events.
Further Information:
International Biathlon Union/Press release 12.6.2019