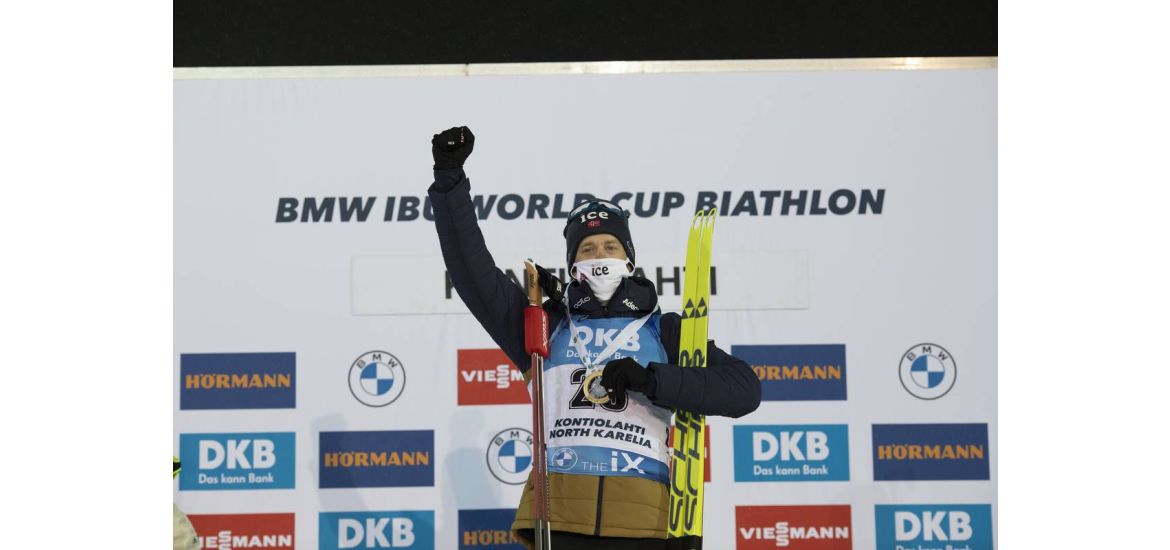 03.12.2020
Bö family affair in sprint, Seppälä had a good day at shooting range
---
The men's biathlon season continued led by the Norwegians, but the winner's name was a new one for this season: Tarjei Bö. Younger brother Johannes Bö came in third this time, with Arnd Peiffer of Germany finishing between the brothers. The top two cleared the men's 10 km sprint shooting clean, but Johannes Bö had to make a penalty loop after missing a prone shot.
Tarjei Bö took his first World Cup victory already 10 years ago, but it had been three years since his previous personal victory.
"Johannes and Martin (Fourcade) have really raised the level of skill in the biathlon. Being able to return to that level and develop my own skills is quite an achievement for me," Bö said.
After tasting victory, the 32-year-old veteran hopes to achieve similar performances again this season.
"Last weekend was a bit disappointing," Bö recalled.
Peiffer, 33, like Tarjei Bö is a veteran athlete of the biathlon. For him, the podium place was a nice surprise.
"I tried to improve my shooting because in the previous sprint I missed one shot and it was one too many to take out a top spot," Peiffer said.
The Kontiolahti World Cup has often been successful for the Germans.
"I like the tracks here," said Peiffer.
Johannes Thingnes Bö regretted that he experienced challenges while shooting prone. Today resulted in one missed shot.
"In prone you should always be able to shoot clean. I have to work with it. I am glad that I made it onto the podium," Bo said.
Seppälä in comfortable position for the pursuit : "I will try to improve my ranking"
For Tero Seppälä, the competition offered a lot of positives. Seppälä was 31st, with one miss in the standing.
"There was good to be done in the shooting. The last shot just slipped out, otherwise, it was a good day at the shooting range. On the track, the last loop wasn't as good as I would have liked," Seppälä said.
However, he is happy with what kind of position you can get to pursuit on Saturday.
"I will try to improve my rankings," Seppälä said.
Olli Hiidensalo was 56th and Tuomas Harjula placed 76th.
Check all the results: biathlonresults.com
Image: Manzoni/IBU