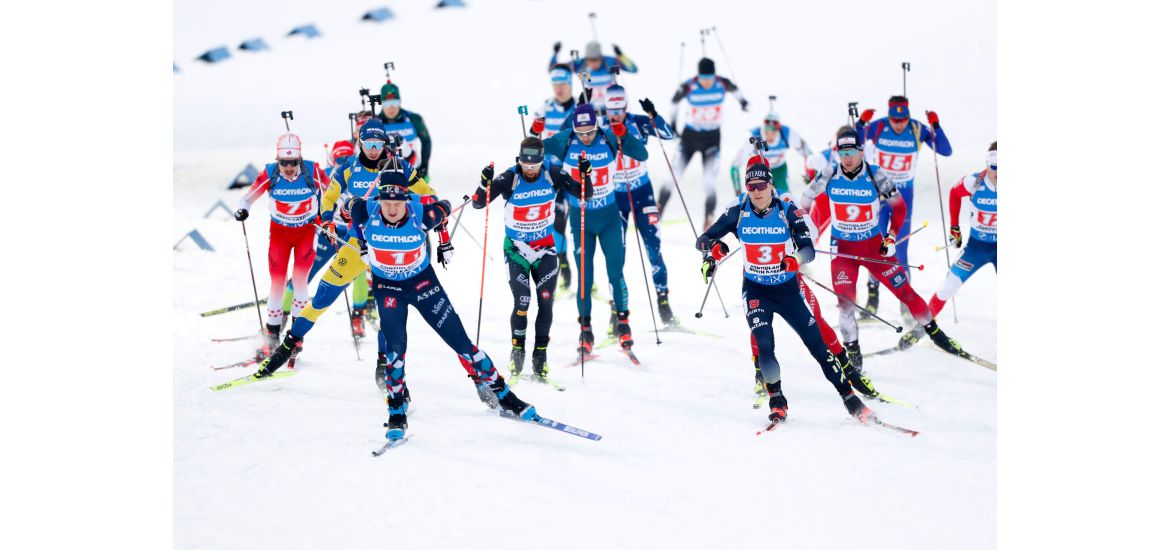 03.12.2022
Norway Ruled in Men's Relay, Finland 6th
Norway ended men's 4x7.5 km relay with an overwhelming victory with Vetle Sjaastad Christiansen, Sturla Holm Laegreid, Tarjei Boe and Johannes Boe. Germany came in second, and France third.
---
Norway used seven spare rounds but finished 43.9 seconds ahead of Germany. France finished 1:05.9 behind the winning team. In the last exchange, Norway and Germany were still head to head, but Johannes Boe was able to bring his team to an overwhelming victory.
"Victory feels good, especially with the new team setup. It was like we predicted: a fast track, shooting would be important. It was tight still even though there was a gap at the end. A fun relay", said Boe.
Boe was flying on the skis, as usual. He thanked his skis for this.
"The skis were magnificent, a big thanks to the wax men. Shooting as well was good, but without the skis, maybe not a victory", he pondered.
"Excellent overall performance from us, absolutely"
Finland's sixth place was their best placing for a long while. The team consisted of Jaakko Ranta, Tuomas Harjula, Tero Seppala, and Olli Hiidensalo.
Seppala needed one penalty loop. The team used twelve spare rounds. Finland's performance was excellent, since they lost the fifth place by fractions of a second, and the fourth place was a mere 2.9 seconds away.
"It went well and according to the plan. A solid leg. Prone clean with five rounds, so I was able to go with the leading group. The first lap was a bit nervous, I sought my position a bit. It went well all the way to the finish", told Ranta.
"Skiing was balanced and strong from the start to the finish. I managed to keep the gap to the leader pretty small, the performance was good", said Harjula.
"Normally, when one of us goes on the penalty loop, it takes us way down on the results list, but we stayed strong today. The whole team did a good job. We were good on track, so even though I spent a lot of reserves and the standing went awry, the end result was good. We have to be happy with that", said Seppala.
Hiidensalo had a strong last lap and fought hard for the fifth place. He didn't quite succeed, but the experienced Finn stated afterwards:
"Excellent overall performance from us, absolutely. I have to be happy about this", smiled Hiidensalo,
---
Translation from Finnish: Hanna Sairanen