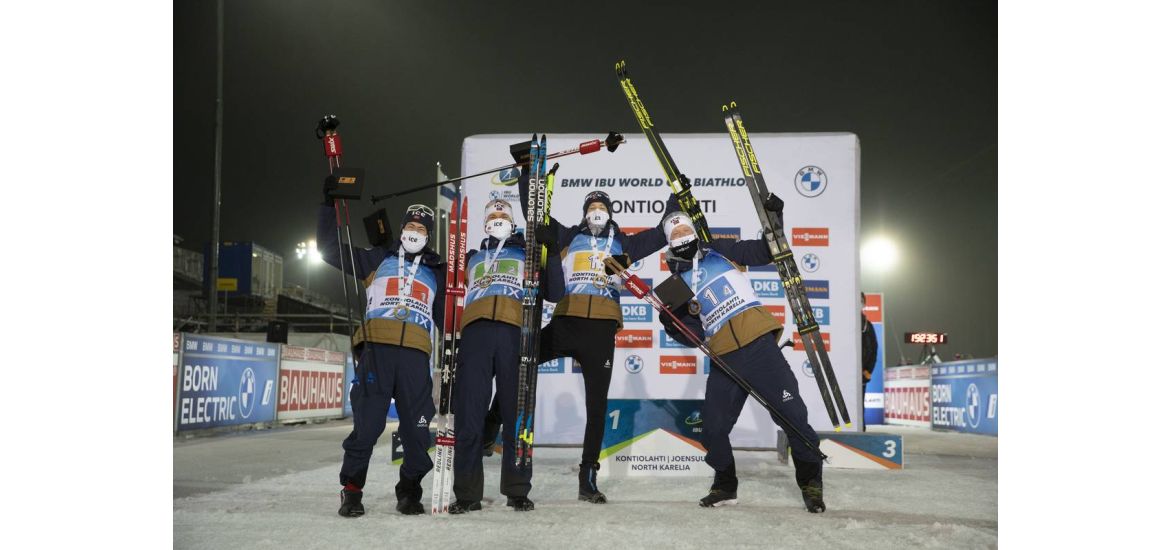 06.12.2020
Norwegian dynamic duo secure victory in men's relay, Finland 13th
---
As expected, the men's biathlon relay ended with Norway in the lead. Nor was it a surprise, after the opening races, that Sweden came second and Germany third. The Norwegian team consisted of Sturla Holm Laegreid, Vetle Sjaastad Christiansen, Tarjei Bö, and Johannes Thingnes Bö, respectively.
Sweden lost by 39.2 seconds to Norway and Germany 51.7 by seconds.
The Norwegian foursome cleared the competition using nine spare rounds. Johannes Thingnes Bö used three extra rounds in the prone stage but avoided receiving any penalties. In the standing stage, he needed one extra round to shoot all the targets. He admitted his own day was far from perfect, but praised his teammates.
"I was struggling a bit in prone with the fifth target," said Bö, who experienced a broken pole in the last round, according to the IBU website.
Finland finished 13th. The Finnish team members were Tuomas Harjula, Tero Seppälä, Jaakko Ranta, and Olli Hiidensalo. Harjula had to make one penalty loop. Ranta, who was the most successful in the shooting, did not need any extra rounds.
"All in all, it was a good race for our team. Our goal was to place in the top ten, so there's room for improvement for the next relay. Our shooting was spot on and clean today, so there's not really much for us to improve upon there. However, I could have done a better job with my skiing. On the equipment side, everything worked well, but I need my coach to put me through my paces in light of next week's races," Ranta said.
See the full results at: biathlonresults.com
Text: Heidi Lehikoinen
Translation: Saana Kallioinen
Photo: Manzoni/IBU