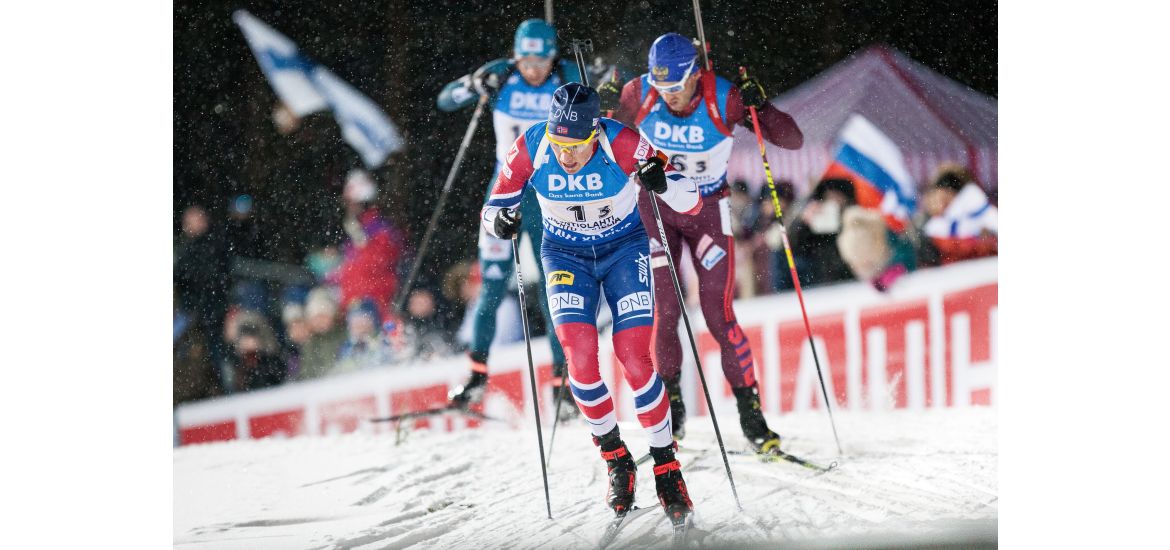 Four days, six races in Kontiolahti 3.-6.3.2022: Relays on Thursday and Friday, sprints on Saturday and pursuits on Sunday. Photo: Piia Kinnunen.
09.02.2022
World Cup in Kontiolahti in March 2022 prepares to receive spectators
Local authorities in North Karelia, Finland, have relaxed the Covid-restrictions so, that the biathlon World Cup event on 03-06 March can take place with spectators.
---
The restrictions for public gatherings from early February have been relaxed.
—This means we prepare to have spectators at the venue, comments Event Manager Sami Leinonen.
The newest rules are valid until 20 February.
—We follow the situation, and there might be changes before March. We are hopeful, though, that the Covid-rules will be relaxed further as the situation improves.
Ticket sales online
The organization sells tickets to the A-stand located opposite to the shooting range and start/finish area as well as to the track, where the spectators' area is located along the wall climb and the curve at the stadium. The VIP-stand is at the start/finish area.
Despite the relaxed restrictions, the organizer as well as the spectators have a great responsibility in creating a safe event.
—It is important to keep in mind the covid safety rules such as distancing, good hygiene, and staying at home when symptoms appear. The organizer follows the rules set by the local authorities as well as the International Biathlon Union IBU. Based on our experience from the past couple of years, we have outstanding safety plans.
Leinonen emphasizes that the spectators have plenty of room in the multiple spectator areas.
—We aim at reducing close contact among the spectators. There are no traditional ticket sale stands at the gates. All tickets are sold online or at Lippupiste service points, states Jarno Lautamatti, who is responsible for the ticket sales.
Long wait is over
The event venue at Kontiolahti biathlon stadium is currently being prepared for the event. At the end of February, the teams will arrive at Kontiolahti from the Beijing Olympics. After the event in Kontiolahti, the biathlon World Cup continues in Otepaa, Estonia.
—The Finnish biathletes' success earlier this season has excited Finnish biathlon fans. These past couple of years, Finnish biathletes have had to compete at their home venue without support from the local fans. Hopefully, the long break is now over, says Leinonen.
Translation from Finnish: Hanna Sairanen