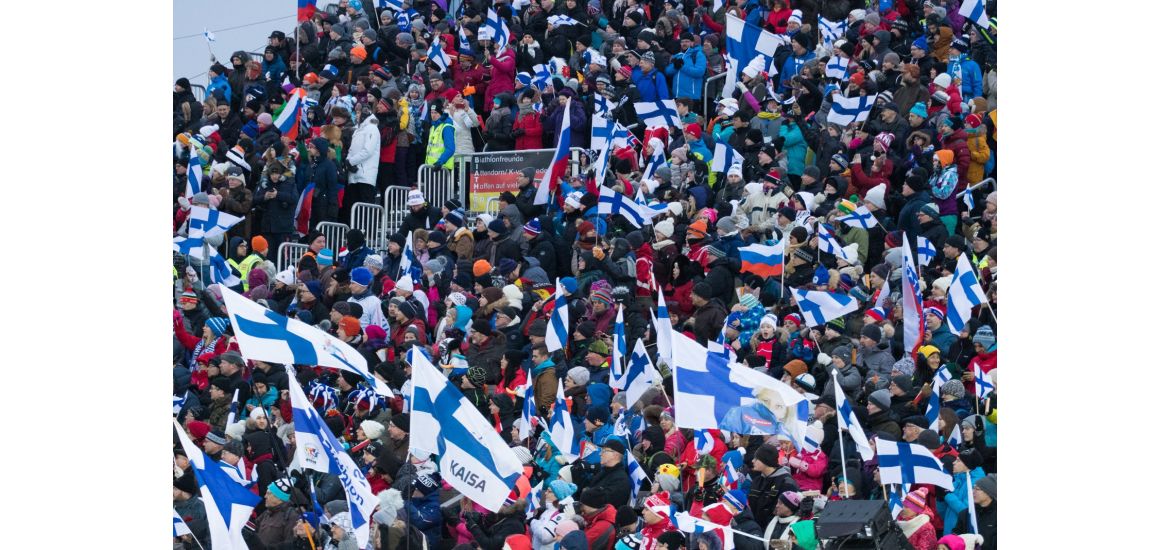 10.03.2020
Event information – compilation
---
We compiled information regarding the competition to this short list. Read the most important information from this article!
You can also download the Event Information brochure.
PROGRAM
Thursday 12 March
Gates and Event Park open: 13:30
Spectator Tent open: 14.30
Men's Sprint: 16.30
Gates close: 19:00
Friday 13 March
Gates and Event Park open: 13:30
Spectator Tent open: 14.30
Women's Sprint: 16.30
Gates close: 19:00
Saturday 14 March
Gates and Event Park open: 11:45
Spectator Tent open: 12.30
Men's Pursuit: 14.45
Women's Pursuit: 16.45
Gates close: 19:00
Sunday 15 March
Gates and Event Park open: 12:00
Spectator Tent open: 12.30
Single Mixed Relay: 14.15
Mixed Relay: 16.15
Gates close: 19:00
ARRIVAL
Option 1: Free shuttle buses from/to Joensuu Market Square, Kontiolahti centre, Kylmäoja-school or Lehmo-school. Schedules on public transformation can be found from here.
Option 2: Own car
Option 3: By taxi
Parking in the Stadium
EVENT PARK / SPECTATOR TENT / EAT & DRINK
The Event Park area of the Competition offers a range of services and activities for the guests. The food outlets are prepared to serve throughout the race, and there will certainly be plenty for everyone. Check out the activities of the Event Park here!
In the Spectator Tent there is a chance for spectators to meet with other spectators, eat and drink or just sit at the table and enjoy the atmosphere. Read more from the Event guide.
Spectator Tent is open
Thu 14.30–19.00
Fri 14.30–19.00
Sat 12.30–19.00
Sun 12.00–19.00
SAFETY
Many problems can be avoided by being considerate and using the common sense, e.g. don't be too inebriated when coming to the area, don't bring sharp objects with you, don't make a fire, don't bring your drones, stay home if you're sick.
You can find a comprehensive list of all the services and safety information, including guide on how to reduce the spread of infections on our website.
Under the current from the Finnish authorities, spectators are allowed in the competition. The organizers keep themselves up-to-date regarding the Coronavirus disease (COVID-19) and are in contact with the International Biathlon Union and the Finnish authorities.
JOY OF BIATHLON PICTURE COMPETITION
Use BCASTER to snap a photo of the Joy of Biathlon during 12.–15.3.2020 and win tickets to Biathlon World Cup opening in 27.–29.11.!
A jury will select the best picture depicting the Joy of Biathlon each race day (12.–15.3.2020). The person who took the best picture wins 2 full time tickets to the World Cup opening event in Kontiolahti on the 27.–29.11.! We also raffle tickets among all participants.
Read more about the competition.
ENJOY THE BIATHLON & BE CONSIDERATE
We wish everyone a warm welcome to Kontiolahti! Let's enjoy the exciting competition days and remember to take care of each other.