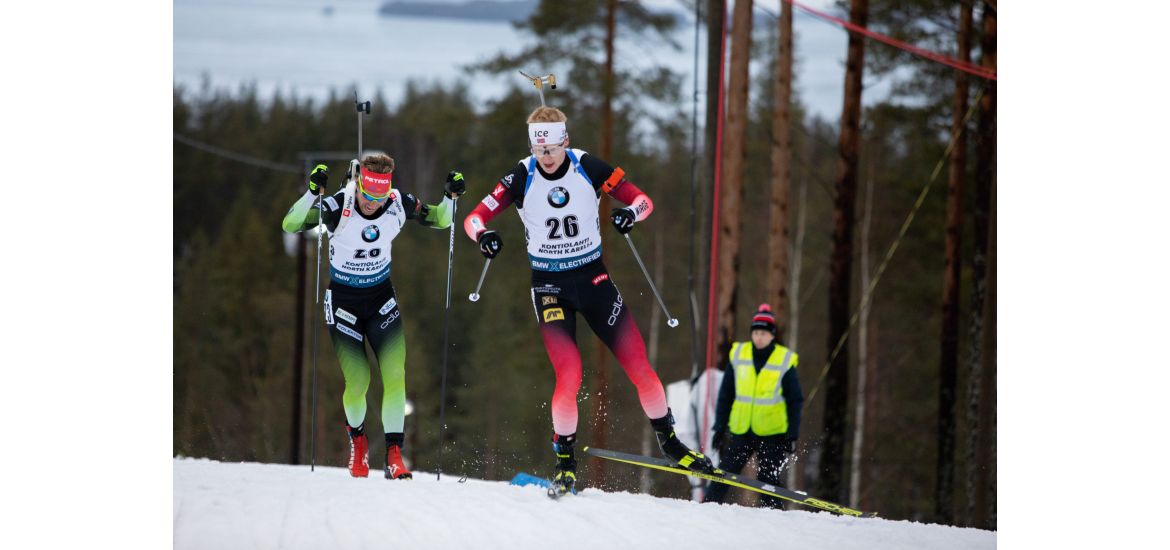 12.03.2020
Johannes Bö took victory in the sprint – Finns missed crowd support
---
Johannes Thingnes Bö took victory in the sprint, leaving France's Martin Fourcade and Emilien Jacquelini in second and third places. The leading trio all managed both  shooting places without a miss. Bö beat Fourcade by 21,1 seconds.
- And my skis were excellent today, Bö grinned happily after his success.
The competition at Kontiolahti took place without spectators to prevent the spread of the korona virus, which made it a different kind of race for the athletes. Thursday also saw confirmation that the Oslo World Cup meeting has been cancelled. This naturally upset the Norwegians.
- It's a bit sad, but that's the way it is now, Bö said.
Tero Seppälä was the best of the Finns, shooting perfectly prone but with two misses standing. This brought him 34th place.
- Leaves a bad taste. The first part was OK but then it started to feel heavy. And on the range I made the silly mistake of waiting before the last shot. A single miss wouldn't have mattered much, Seppälä commented
Like all the others, he had closely followed how the situation developed.
- Last week things went OK, when we were travelling. Now I was expecting were relatives and friends coming here, Seppälä fretted.
Jaakko Ranta felt he had completed his best race of the season at world cup level, This brought him 78th place, with one missed shot.
- I just concentrated on the day's race, let others make the decisions. But it was a pity the spectators had to leave, said Ranta.
Ollis Hiidensalo was left in 93rd place, leaving him unhappy with his skis, but his own performance was "uninspired". His prone shooting he described as good but slow, while from standing position he thought he'd been a bit careless.
- In the final curve there was a bit of support but it's really different without a crowd, Hiidensalo commented on this new experience. 
Cover image: Katariina Kamppuri