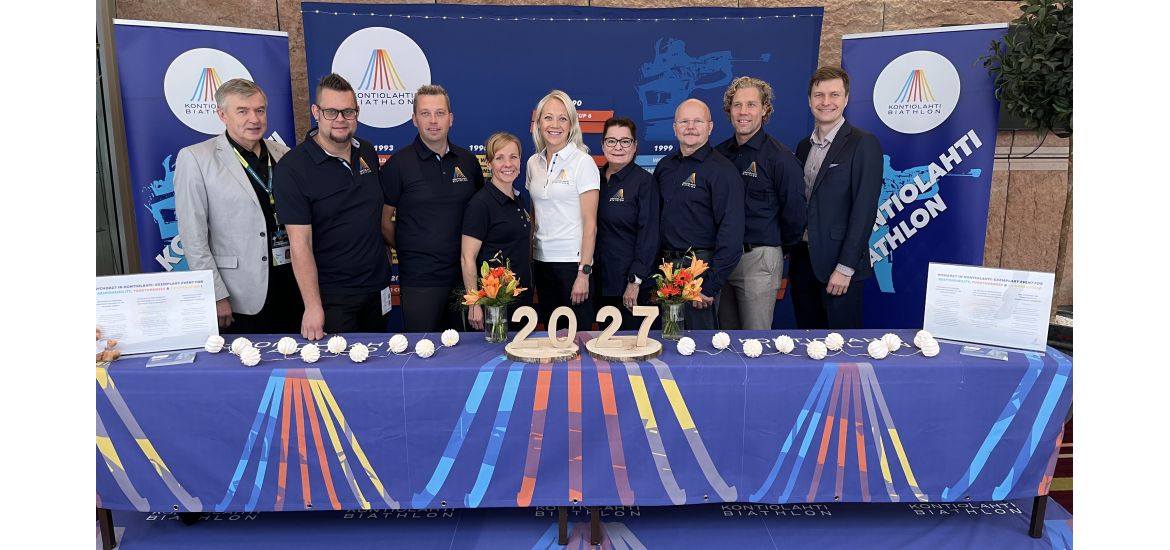 The Finnish delegation at the IBU Congress: Kalle Lähdesmäki, Markku Pyykkönen, Kimmo Turunen, Sari Jormanainen, Kaisa Mäkäräinen, Jaana Pitkänen, Teijo Pakarinen, Tomi-Pekka Riihivuori ja Tapio Pukki.
16.09.2022
Biathlon World Championships 2027 to Otepaa
International Biathlon Union IBU granted the 2027 Biathlon World Championships to Otepaa, Estonia
---
Kontiolahti was the other candidate for the event.   
"We congratulate Otepaa, our competition was tight, and this time IBU wanted to give a new country the chance to host the World Championships", says Kalle Lahdesmaki, the President of the Finnish Biathlon Federation.  
Kontiolahti Prepares for a New Application Process  
According to Kimmo Turunen, President of Kontiolahti Sport Club, Kontiolahti prepares to apply to host the World Championships again in two years.   
"In the fall of 2024, IBU grants the World Championship events in 2028 and 2029. We are going to prepare now for the new application process", says Turunen.  
An exceptionally wide network of actors from several sectors participated in the Kontiolahti World Championship application process.  
"During the application phase we were able to gather a strong network of 15 regional and national actors for example from municipalities, business, and educational institutes. It is easy to apply for the next available events with this group", says Turunen.      
Blue and White Opening for World Cup Season     
Next time the biathlon community focuses on Finland in two months, when the World Cup season opening takes place in Kontiolahti.  
World Cup events and particularly the opening event are the most significant biathlon events, barring the World Championships, states Kontiolahti Sport Club Event Manager Sami Leinonen. 
"The Finns are expecting an interesting season with the new Norwegian coach at the helm. The national team's success heightens the interest, since the men now have one more athlete in the start quota", says Leinonen. 
Information: Biathlon World Cup Season Opening in Kontiolahti from 29.11. to 04.12.2022  
Eight events from Tuesday to Sunday: Individuals, Relays, Sprints, and Pursuits.