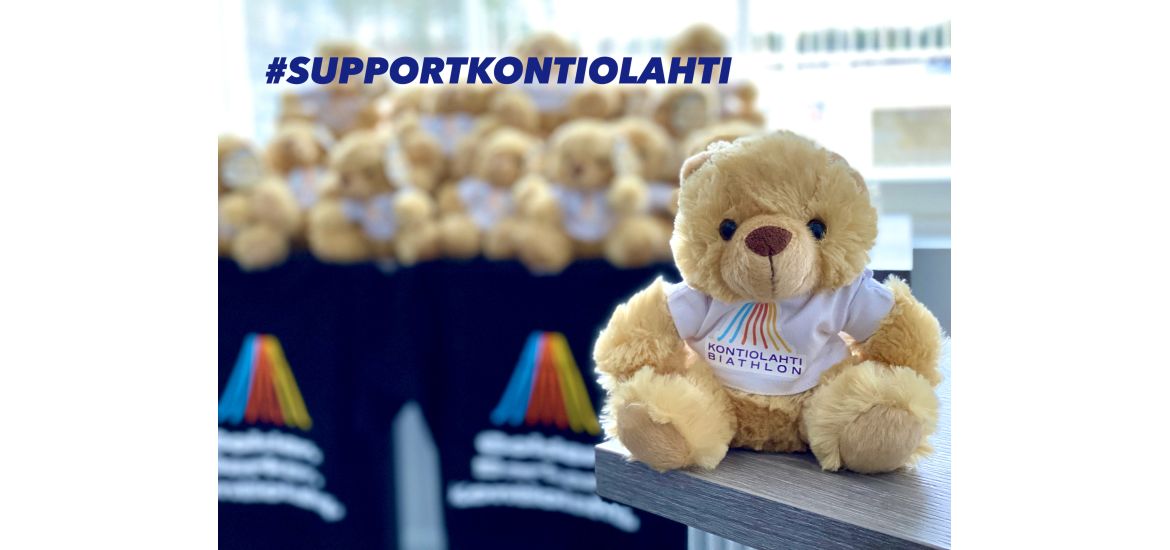 17.03.2020
#SupportKontiolahti campaign off to a good start
---
Companies and individuals can help in covering lost ticket income.
The #SupportKontiolahti campaign, originally suggested by partners and individual supporters, provides both private individuals and companies with the opportunity to support the Biathlon World Cup organisers, who suffered a massive financial blow last week.
In order to slow down the spread of the corona virus the competitions were held without spectators, and also with minimum staffing. Due to the ban on spectators the organising club lost income from ticket sales estimated at 400 000€.
Financial support can be offered by people and companies who bought tickets in advance and also by those who hadn't, says Kimmo Turunen, Kontiolahti Sports Club's chairman
Non-claimance of ticket refunds would help
The organisers are exploring the practical questions involved in returning unused tickets with the ticket sales organisation Lippu.fi. There are several alternatives, say Turunen.
─If anyone wants to offer support they just leave the ticket price un-claimed. Another alternative would be to exchange the unused ticket for one to the November World Cup event. Of course, if someone doesn't want to participate in helping us out, they can reclaim the ticket price.
Turunen expects that details will be finalised soon.
─As soon as the practical details are confirmed we'll announce them.
Support already in the tens of thousands
Turunen says that support from individuals and partners for the #SupportKontiolahti campaign has already been impressive.
─We're getting in touch with partners and going through the situation. During Monday and Tuesday we can confirm that companies which had bought VIP-tickets are participating to the tune of several tens of thousands of euros.
Of the companies who had bought Joy of Biathlon ticket packages and who the organiser has talked to so far, over 80% have agreed to transfer them to the November event.
─It's a major job, but the support they've shown increases our faith in the future. Every little helps, the chairman says.
Biathlon products from online store
Subcontractors have also shown support.
─We've received messages where people providing services or products at the games have agreed not to bill us for their services. Among them various businesses and other sports clubs, Turunen says gratefully.
Turunen is also expecting an online store where World Cup material can be purchased. At the moment the online store is being set up and agreements being made to organise payments.
─The public, both here in Finland and abroad, have suggested woolly hats, T-shirts and cuddly bears for sale. We can best satisfy this demand through online sales. We're especially looking forward to demand for "Colder. Darker. Kontiolahti."-products
INFO: Kontiolahti Sport Club
Began life under the name Niemen Veto in 1956.
Approx. 180 members
Since 1990 has organised 12 Biathlon World Cup competitions, 2 World Championships and 3 Junior World Championships.
The club employs a head coach and eight other qualified coaches to help especially young athletes. The head coach also acts as the Finnish Biathlon Association's Olympic Junior Squad coach, in addition to being responsible for the Joensuu Sports Academy's Biathlon coaching.
Since 2007 the Kontiolahti Biathlon Stadium has hosted over 130 competitions, with a total of over 30 000 participants.