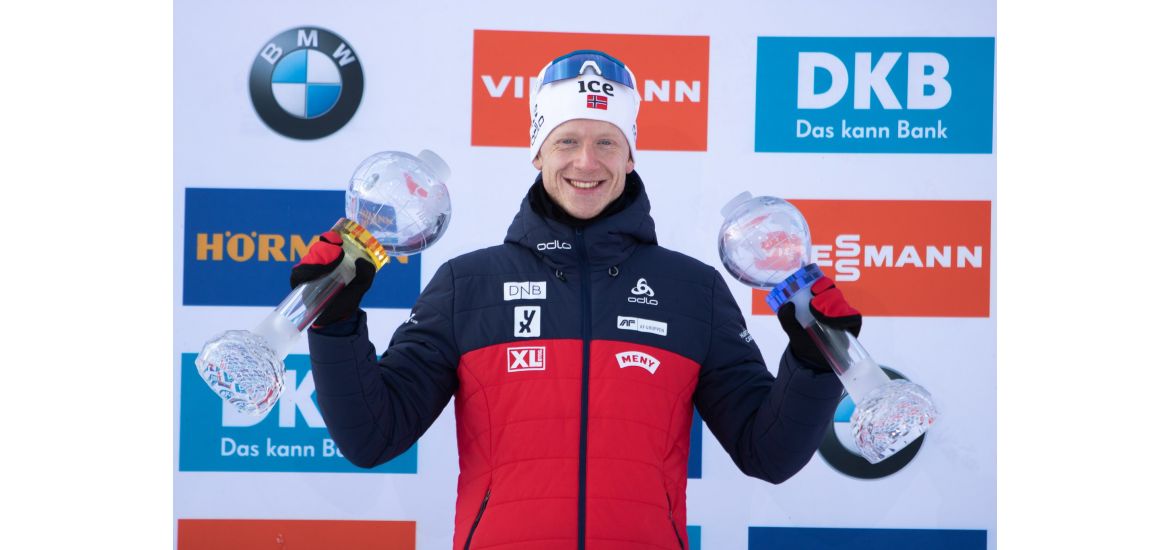 26.09.2020
International Biathlon Union alters World Cup venues – Östersund World Cup to be held in Kontiolahti
---
The International Biathlon Union has announced that the World Cup season will open as planned in Kontiolahti on 28-29 November. Moreover, the Östersund World Cup, scheduled for the following week, will be held in Kontiolahti. Decisions regarding the number of spectators will be made later.
The International Biathlon Union (IBU) has modified the World Cup 2020-21 programme for November-December. Instead of four separate venues in four countries, the World Cup circus will visit only two venues, Kontiolahti in Finland and Hochfilzen in Austria.
—It was a tough choice and we thank our organisers for their understanding and cooperation to come to this common decision. The plan we have agreed on means we can host four World Cup events but at the same time reduce the health and logistical risks that come from travelling and venue changes, says Secretary-General Niklas Carlsson in an IBU press release.
—The COVID-19 pandemic is behind all this. The aim is to guarantee the safety of athletes and other stakeholders taking part in the World Cup. With these arrangements, travelling between venues will be reduced significantly, says Kalle Lähdesmäki, President of the Finnish Biathlon Association.
Lähdesmäki thanks the IBU for their confidence in Finland's ability to organise these two events.
—Discussions about the changes have taken place in a constructive spirit with the IBU and other event organizers, for which I want to thank all parties. Despite the exceptional circumstances, we aim to provide an interesting opening to the World Cup series in Kontiolahti.
Possible spectator access to be determined 
Decisions regarding possible spectator access will depend on the national and regional health authorities' regulations in connection with the IBU Covid-19 event guidelines.
Sami Leinonen, event manager of World Cup Kontiolahti, says that the Organising Committee cooperates actively and openly with the Regional State Administrative Agency and other stakeholders.
—Now we have the IBU decision on the most important question, the competition programme. We have had and will have ongoing discussions with the authorities regarding spectator access, Leinonen says.
Referring to the guidelines that are in place at the moment, he says:
—If the regulations remain the way they are now, we will be able to build the required services and blocks in the stands to guide the spectators. This would mean we could have a restricted number of spectators at the World Cup events.
Preparations have already started
Leinonen says that preparations for the IBU's decision have already been made in cooperation with the authorities.
─The IBU decision taken was one of the scenarios we have been preparing for since August. We'll have plenty of work during the next two months but now we can get started putting plans into action quickly.
Photo: Johannes Thingnes Bø in Kontiolahti in March 2020. Photo: Heidi Lehikoinen
More information:
Sami Leinonen, Event Manager, +358 50 557 8003
Kalle Lähdesmäki, President of the Finnish Biathlon Association, +358 500 363 126
BMW IBU WORLD CUP KONTIOLAHTI NOVEMBER/DECEMBER 2020
28 NOV 2020 Men 20 km Individual Competition
28 NOV 2020 Women 15 km Individual Competition
29 NOV 2020 Men 10 km Sprint Competition
29 NOV 2020 Women 7.5 km Sprint Competition
03 DEC 2020 Men 10 km Sprint Competition
03 DEC 2020 Women 7.5 km Sprint Competition
05 DEC 2020 Men 12.5 km Pursuit Competition
05 DEC 2020 Women 4x6 km Relay Competition
06 DEC 2020 Men 4x7.5 km Relay Competition
06 DEC 2020 Women 10 km Pursuit Competition