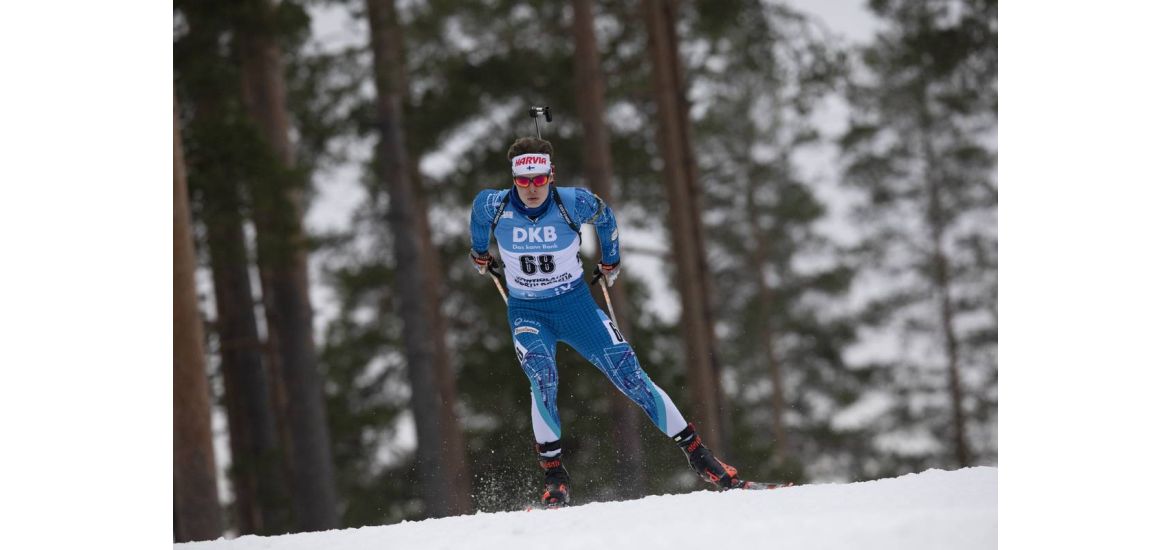 28.11.2020
Norwegian grabs surprise win and first World Cup victory, Harjula impresses in men's individual
---
Norwegian victories are nothing new at Kontiolahti, but this time the men's 20 km individual race was taken by Sturla Holm Lægreid, rather than fellow countryman Johannes Thingnes Bö. Lægreid cleared the race without a single miss, beating Bö by 19,6 seconds, while Bö missed one shot during the first shooting. Third place went to Germany's Erik Lesser, for whom the placement was a pleasant surprise.
"I am really surprised and really, really happy. After all, no one expected me to win today, I just focused on what I was doing. The Yellow Bib will cause me a lot of pressure tomorrow, of course, but hopefully, I will be able to forget it and just focus on what I need to do," said Lægreid.
Bö began his season with a comfortable second place, making the Norwegians' day a big success. Proud of his teammate's success, he believes Lægreid is in for a chance of a podium place on Sunday as well.
"I was really happy with my competition. I took my time with the shootings and it was worth it," Bö commented, pleased with his start to the season.
Harjula succeeded
The most gratifying performance from the Finns was made by Tuomas Harjula, who placed 14th with only one miss. For 22-year-old Harjula, the ranking is the best of his career in the World Cup. He cleared the four-stage shootings with a single miss.
Harjula began the season with the goal of earning World Cup points, amassing several already in the opening competition.
"Well played. My performance was in fine form the whole time: I was able to ski within my limits while keeping a good pace. All the shots were well within my control, even though I knew the situation was going well," Harjula says.
What did you think after the final shooting, what was it like to ski the last lap?
"I got an extra boost from it. I knew my energy wasn't quite depleted, so I knew it would work out."
Harjula believes that his success is important for the Finnish men's team, who are also looking forward to the upcoming relay race. He hopes that the Finnish men will succeed in the World Cup so they will gain a fourth team member. Harjula has a new chance to succeed already on Sunday, with the men's sprint ahead.
"I can start feeling really relaxed and in a good mood. Off to a relaxed but humble start," Harjula commented.
Check all the results: biathlonresults.com