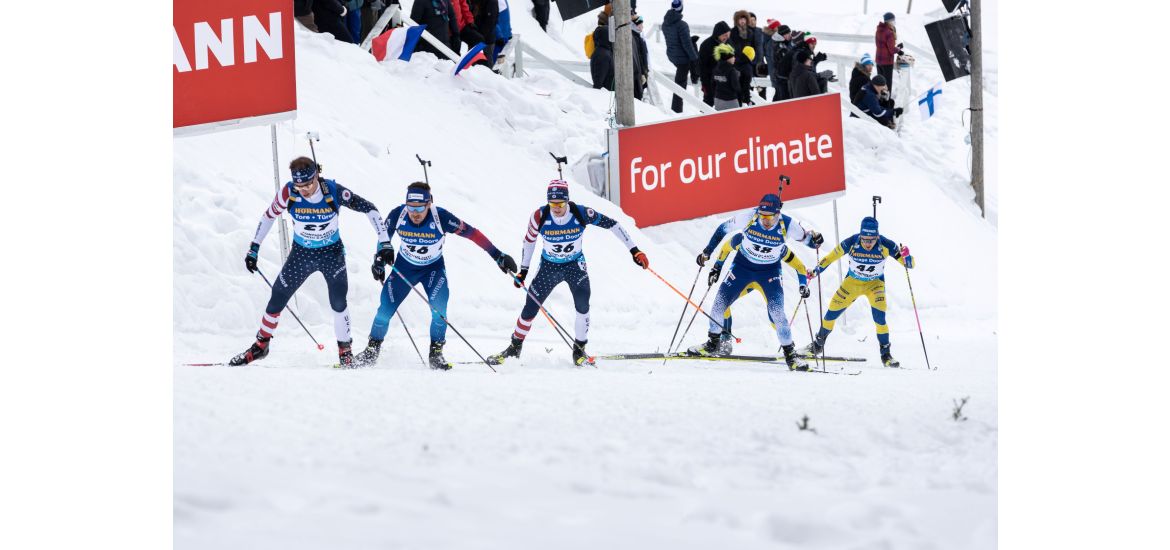 29.11.2022
First Ever Sustainability Award to Finland
Responsible operation is the cornerstone of Finland applying for World Championships in 2028 and 2029.
---
In July, Kontiolahti World Cup received the International Biathlon Union IBU's "Award for Excellence in Sustainability" for their work in promoting sustainability and responsibility. 
The award, granted for the first time this year, was established to urge IBU event organizers to work for sustainability and the climate. 
The competition was tough but Kontiolahti won the 10,000 Euro award with their holistic stance to responsibility, that considers environment as well as the social and financial sustainability of the operation. This principle settled the competition for Kontiolahti ahead of Oestersund, Sweden.
"The environmental matters have had an emphasis over the past years also in Kontiolahti, as we've built the EcoCompass environmental system.  But responsibility and sustainable operation consider both social as well as financial sustainability", says Sari Jormanainen, responsible for environment in Kontiolahti World Cup.
Improving all the time 
The reduced emission from travel and transport by offering spectator transport as well as fueling the grooming machines with renewable diesel were seen as Kontiolahti's strengths as grounds for granting the award.
Other merits included for instance free entry for children under 12 years, as well as the scalability and simplicity of the principles of operation.
"We have committed to continuously improving our operation since 2018. Responsibility in environmental issues, administration, as well as other matters concerning the sport are goals we share with IBU", states Jormanainen. 
International boost from Finland  
Responsibility had a strong emphasis as Finland applied for the World Championships in the spring and summer. Otepaa in Estonia was elected to host the World Championships in 2027, but Kontiolahti is prepared to apply for the next events. 
"During the application process, we formed a strong network of cooperation with 15 regional and national actors, from the municipal sector, business, and educational institutes. It is easy to apply for the next available events with this group", says president of Kontiolahti Sport Club Kimmo Turunen.
Turunen believes the importance of responsibility and sustainability will increase.
"We want to stay in the lead and believe we are boosting the entire international biathlon family", Turunen says.