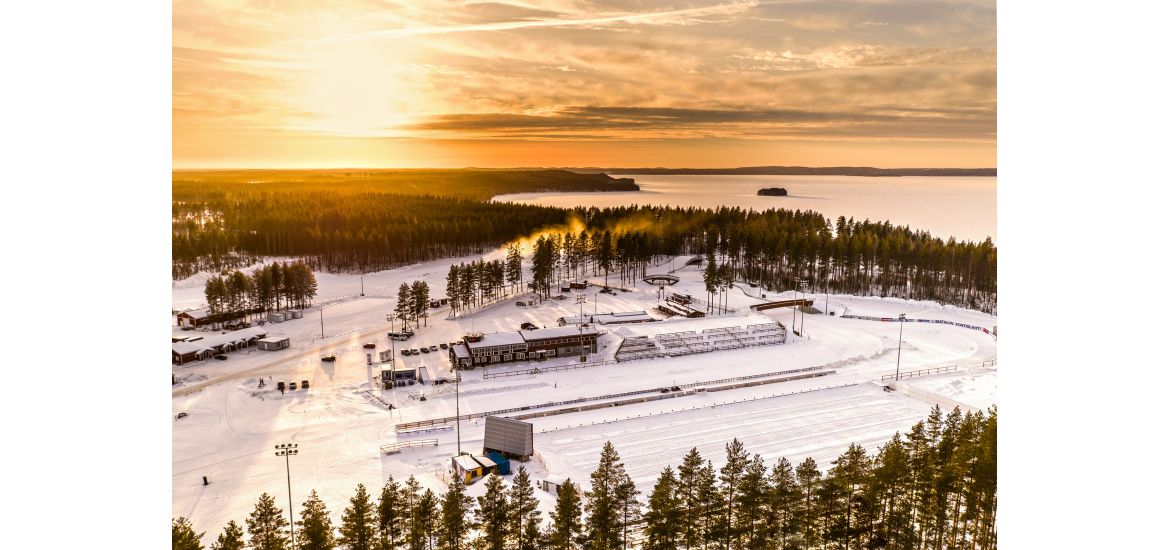 29.11.2022
Five Days of Races – World Cup Opens in Finland
Last winter's improved results raise the Finnish expectations in the home event opening the season.
---
World Cup opening event manager Sami Leinonen describes the season as exceptionally interesting for the Finns.  
"Last winter, the Finnish team was more successful than ever during the 21st century so far. We have high hopes for continuing improvement during this season as well. The work of the new head coach Erik Kulstad, who started in this position in May, is also drawing attention", says Leinonen.   
Before Kulstad joined the Finnish national team, he worked three years coaching the Chinese team side by side with biathlon greats Ole Einar Bjoerndalen and Darya Domracheva. 
"The Finnish team has a young and motivated coach duo. It is interesting to see what level the Finnish team will reach this season", says Leinonen referring to Kulstad's co-coach Aku Moilanen, who has been a part of the national coaching team during the past two seasons. 
Return of the services  
When it comes to the organization, the greatest changes concern the spectator services.  
The COVID restrictions were lifted so close to the March World Cup that there wasn't enough time to build the spectator tent. This time, the spectator services will be built in full. 
"After a couple of years' break, we have been able to prepare spectator transport, spectator tent, and other services without restrictions. We are returning to normal when it comes to the main stands, the track stand, and the VIP-tickets", says Leinonen. 
The competition program consists of eight races from Tuesday to Sunday.  
"We offer the full set from sprints to pursuits, individuals, and relays." 
Exciting season opening  
The first races of the season are more electrifying than normal.   
"The teams gather together for the first time after the summer season. The opening event includes some time consuming extra work for the athletes, such as material control and photo sessions, that need to be done for the rest of the season." 
According to Leinonen, the greatest thrill will be seen on track, when the athletes get to compete against each other after a long training seasons.  
"They have trained for tens of thousands of hours over decades, and invested a lot personally. All athletes want to succeed, and being able to experience the success and disappointments of the athletes is the best entertainment for spectators watching the events at the venue."  
60,000 cubic meters of snow    
The certain snow conditions are the reason for opening the World Cup in Finland. 
But even Finland can't guarantee enough natural snow in November and December for organizing an international biathlon event.  
The solution is the artificial snow from the previous season. There was approximately 60,000 cubic meters of it stored at Kontiolahti biathlon stadium over the summer." 
"The most important goal is to secure equal conditions for the athletes. We can do this with artificial snow made the previous winter", says Leinonen.